About IPS
The International Public School was set up in the year 2004, in the historical city of Raja Bhoj also known by the name of city of lakes.The School Campus is housed in a palatial building spread over 8 acres of picturesque land on Mandideep Road.The School is situated in an idyllic, lush green, pollution free environment. The School is managed by Shri Ram Nanda Educational 86 Welfare society registered under M.P. Societies Act, a non profitable organization catering to the social and educational needs of the society without any discrimination of caste and creed.
---
To Inspire our community to explore, engage and excel. IPS firmly believe that teachers, students and the community work together to make a significant contribution towards the ultimate goal of producing happy, enlightened and globally-minded citizens. Hence their major focus is on providing education that is suited to the needs of the individual.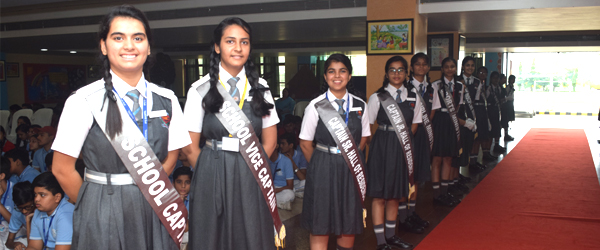 ---
We provide a holistic education that encourages all to excel, develop as lifelong learners and contribute to the school, local and global communities along with

Development of Self-Esteem
Induction of Responsibility and Morality
Harnessing of Academic Potential and Leadership Skills
Creating Critical, Analytical and Independent Thinking
Education by Mentoring
School Timings
During Summer:
Pre-nursery to KG II - 8:30 a.m to 12:30 p.m
Class 1st to Xth - 7:20 a.m to 1:40 p.m
Class XIth to XIIth - 7:20 a.m to 12:30 p.m
During Winter:
Pre-nursery to KG II - 9:00 a.m to 1:00 p.m
Class 1st to Xth - 8:00 a.m to 2:10 p.m
Class XIth to XIIth - 8:00 a.m to 1:00 p.m
Contact Us
International Public School Misrod,
Mandideep Road, Bhopal, India.