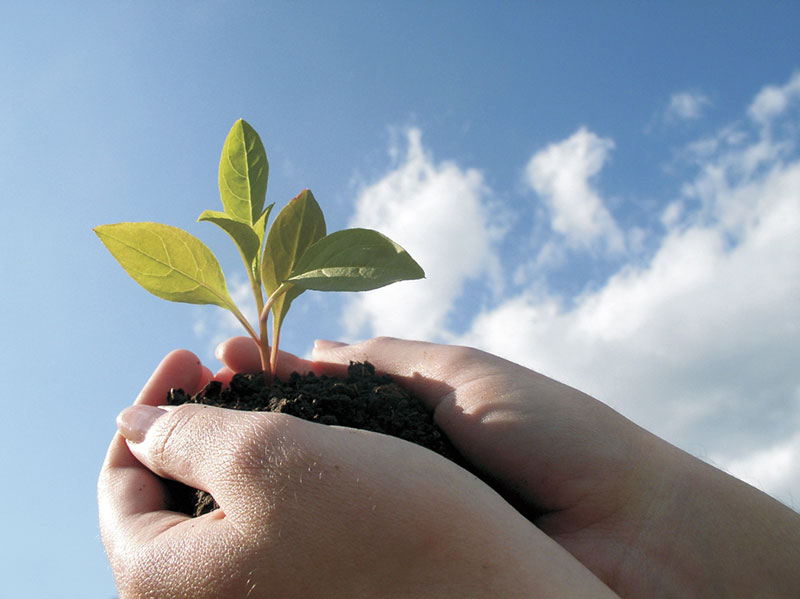 NATIONAL SPACE QUIZ
International Public School has a tradition of winning at every stage of academic platform by providing excellent guidance to their students. Following the path, our pride, our students brought Laurels to IPS family by winning medals in the " NATIONAL SPACE QUIZ" organised by Aryabhatt Science Centre, Ranka in association with vigyan Prasar Network, govt. of India venture to celebrate birth centenary of Dr. Vikram Sarabhai on World Environment Day , 5th of June 2020. Our Students - 1.Srishty Satapathy - Class X won Silver medal 2.Arinjay Saxena- Class XII won bronze medal 3.Gaurav Gautam - Class XI also won bronze medal
---
Media Coverage
---
Media Coverage
---
NEET 2020
#neet2020 #proudmoment #BestCBSESchool #cbseschoolinbhopal #InternationalPublicSchool
---
Result AISSCE-2020
*INTERNATIONAL PUBLIC SCHOOL SHINES ONCE AGAIN* Congratulations, IPSITES! It's Time to Celebrate Your Success !! *A dream doesn't become reality through magic; it takes sweat, determination and hard work* A little progress each day adds up to big results. And here comes the big day for IPS the Annual Result Day. It is the time that is awaited the most by students and their parents alike, the time that affirms their faith in hard work, shapes their dreams into reality and motivates them to set higher goals. *INTERNATIONAL PUBLIC SCHOOL* extends heartiest congratulations to all the Students who have shown excellence in academics over the year and have got through final exams with flying colours.
---
FIT INDIA WEEK
FIT INDIA WEEK DAY-3 On its pace, at every passing day, life is taking turn to teach in every possible way and students are learning a lot. Today Tuesday, 1st December,2020 was for yoga and our honourable mentor Madam Principal, Ms Chitra Subramanian taught us and informed us well about the facts of yoga. Having serenity head to toe, each soul was heading towards its next task. Sincerity and discipline picked up the atmosphere and the brilliant brains approached the Teams Form's link to get logical towards the online quiz, for the critical options to every question, were pushing them to brainstorming. There was pin-drop silence and commencing of every special moment, had something undaunted to solve. Having finished the one, the students have learnt a lot about fitness. Here we went to enjoy Open Mike hour. Topic to elaborate was, EXERCISE IS CELEBRATION OF WHAT YOUR BODY CAN DO, NOT A PUNISHMENT FOR WHAT YOU ATE. Every conversation, discussion, dialogue delivery, speech, elocution was fruitful as the amalgamation of two subjects SCIENCE and ENGISH, brought turbulence to put forth unignorable perspectives. A HEALTHY DAY TAKES YOU TO A HEALTHY WAY.
---
FIT INDIA WEEK-2020-21
FIT INDIA WEEK-2020-21 DAY-2 The morning sun rose as usual on Friday, November 27, 2020 and once again we were on the floor for morning assembly. Today, Zumba and aerobics were the delights of the morning. The serene mood and the onset of winter, had increased the joy of togetherness, umpteenth times. Every leg was shaking and each hand was being moved with ardour warmth and enthusiasm on the beats of ambient electronic music. The call for the next event, brought the magic of that passion to an end, but just for good, to find ourselves in another genre of games and brain teasers, LIGHTEN THE LOAD. Now, brilliance took over the charge to amaze us all as our conscientious Ipsites were on their way to solve puzzles and Kahoot quiz. Teams rooms were buzzing with the fun-filled joyous voices, and lobbies were being rung to enter the sea of brilliance. The embellished hour was astoundingly moving, to land us to the stunning experience forever. Time clock landed us enormously alighted in the following hour, where the vibrant art of students, showing their skills on the virtual effective platform of Poster Making @, HUM FIT TOH INDIA FIT/ NEW INDIA FIT INDIA. We dipped our souls in the sphere of colours and felt the aura of peace and craft. We will move further to the flair of unending talents in the upcoming days of the week. Till then, let us bid adieu to these technical masterminds. A GREAT DAY, A GREAT
---
FIT India School Week
*Topic: Hum Fit To India Fit* 🏋️‍♀️ Fit India Movement is a nation-wide movement in India to encourage people to remain healthy and fit by including physical activities and sports in their daily lives. It was launched by PM of India Mr. Narendra Modi at Indira Gandhi Stadium in New Delhi on 29 August 2019. In order to motivate our kids, our school had organised an Online Quiz Competition to spread the awareness of being fit and healthy. In today's competition students participated enthusiastically. We had a competition among Boys and Girls and boys won. The students enjoyed a lot. Overall the event went great and the students did really well. See Less
---
International Public School receives Rex Karmaveer Education Change Champion Award-2019
International Public School, Bhopal has been bestowed with REX Karmaveer Education Change Champion fellowship and Karmaveer Chakra awards for the year 2018-19. The award is a unique initiative by iCONGO (International Confederation of NGO's) to recognize and award the achievements & efforts of Individuals who want to make a difference in our society. This year the award has been launched for schools and educators who focus on Character Rooted Learning and not just competence based learning. The award was received by Mr Alok Nanda, Vice Chairman of the school at a star studded ceremony held in Delhi Public School, Gurugram, Haryana on 15th of April 2019. The award ceremony was part of the one day long leadership programme which was a wonderful platform for educationists from all over the country to meet, interact and brainstorm on diverse topics related to education. Some of the topics of panel discussion were character building as a pillar of Education here now & when, social volunteering and its need in formative years of children's schooling, responsibility of school to bring social change and awareness etc. Mr Alok Nanda enthusiastically participated in the interactive discussions. The highlight of the day was a two hour inspirational and awakening session conducted by Jeroninio Almeida, Founder, Rex ideas for action, iCONGO on self-discovery and self-development. Mr. Ashok Nanda Chairman and Mrs. Chitra Subramanian, Principal IPS congratulated teachers, parents and students for their outstanding contribution to help the school achieve such a remarkable feat!
---
9 Apr भारतीय संस्कृति ज्ञान परीक्षा पुरस्कार
Naman Gupta of class VIII D brought laurels as he was awarded by भारतीय संस्कृति ज्ञान परीक्षा पुरस्कार.
---
7 APR Inter School MUN Conference at Eastern Public School Campus on 7th April, 2018
United Nations (MUN'18) at the school level provided a platform to students for debating, public speaking, writing, critical thinking, international affairs etc. Such an outstanding and informative programme was been hosted by EPS and various schools of Bhopal participated. It was mesmerising to see our students presenting the school in this interschool programme and their performance was commendable. Some of our promising leaders who brought laurels to our school are Ishika and Ayush Pandey who stood second and third in their respective committees. Nevertheless, Tanisha Pandit, Aditya Thakur, Yashika Satankar and Som Dangi blowed their trumpet among other schools.
---
24 March Yuva Sansad programme
The IPS students and teacher fraternity were thrilled and excited with the lively Yuva Sansad programme which was organised under the guidance of Pt Kunjilal Dubey Sansadiya Vidyapeeth on 24th March,2018. Mini parliament was established in our auditorium and different sessions of the upper house were portrayed by our students meticulously. Our young leaders put up questionnaires on various current and burning issues like Indo -china relation, rail accidents, go raksha violence, smart city,etc. A versatile programme was witnessed by us as how confidently questions were raised by the strong opposition and at the same time they were answered in substance by the ruling party leaders. We also had a vivid imitatiin of our Prime Minister,Rail Minister, Finance Minister, Urban Development Minister and many more. It was a vivacious dramatisation of the Sansad through a plethrora of activities. Students from grade 9 till grade 12 portrayed their roles in a fantabulous manner. It reminded us of the very well known quote from the past – sarfaroshi ki tamanna ab hamare dil me hai, dekhna hai zor kitna bazu e qaatil me hai. Proud to lead such an effective team of upcoming leaders.
---
CBSE West zone Football (G) and Judo 2015-16 will be held from October 23, 2015 to October 26, 2015
The International Public School, a chain of schools in Bhopal that aims at setting a benchmark for progressive and holistic education in India. The International Public School learning becomes fun through various interactive sessions and activities. Our schools in Bhopal follow CBSE curriculum and make use of modern teaching methodologies achieved through smart classrooms and labs with in-built audio-visual systems. The engaging extra-curricular activities are numerous with a dedicated excellent faculty to nurture each student. We believe every child is unique and needs individual attention to help channelize his energies. Our schools in Bhopal focuses individually on each child's strengths. This brings out the best in a child and contributes to the final objective i.e. making him/her a confident and successful individual in the society
---
Students won 12 medals in SGFI District Badminton Competition held on 27 & 28 September 2016 at the Sagar Public School Gandhi Nagar, Bhopal.
Students won 12 medals in SGFI District Badminton Competition held on 27 & 28 September 2016 at the Sagar Public School Gandhi Nagar, Bhopal.
---
The SGFI State Level Athletics Competition was held from 14 October to 18 October 2016 at Tatya Tope Stadium, Bhopal.
The SGFI State Level Athletics Competition was held from 14 October to 18 October 2016 at Tatya Tope Stadium, Bhopal.
---
The school shall remain closed on Monday, 12th December,2016 on account of Eid-e-Milad-un-Nabi.
Dear Parents, This is to inform you that the school will remain closed on Monday, 12th December,2016 on account of Eid-e-Milad-un-Nabi, Prophet Mohammad's Birthday. Please note that Pre -board exam of class XII which was scheduled on Monday, 12th December'16 will now be on Tuesday 13th December, 2016. Principal
---
Due to weather conditions the school timings from Tuesday i.e 10/01/2017 will be as follows: I - XII : 08:30 am - 2:10 pm. Nur. - KG II : 09:30 am- 12:40 pm.
Due to weather conditions the school timings from Tuesday i.e 10/01/2017 will be as follows: I – XII : 08:30 am – 2:10 pm. Nur. – KG II : 09:30 am- 12:40 pm.
---
CLASSES VII-IX News
Koustubh Kakde of VII C brought laurels to the school by getting gold and silver in district level karate championship- 2018. Hearty Congratulations to Koustubh!!
---
AISSCE Result – 2018
---
AISSE Result - 2018
---